Robert S. Menders Provides Skilled and Caring Divorce Counsel.
Some of the things you will discuss when you meet with Robert Menders
DIVISION OF PROPERTY

This means everything, from furniture and household items to bank accounts and retirement plans.  Michigan is an equitable distribution state, which means that all marital property is divided in a fair and equitable manner.  It is important to accurately value the items and to determine whether some property should not be part of the marital assets to be divided in order to ensure a fair division of property.

ALLOCATION OF DEBT

Many times, a divorcing couple will have very little property, but a lot of debt.  Somebody is going to have to assume responsibility for all of those obligations.

CHILD CUSTODY MATTERS

If there are minor children as a result of the relationship, then issues relating to physical and legal custody will need to be considered.

CHILD SUPPORT PAYMENTS

If there are minor children as a result of the relationship, then issues relating to physical and legal custody will need to be considered.

SPOUSAL SUPPORT

If there are minor children as a result of the relationship, then issues relating to physical and legal custody will need to be considered.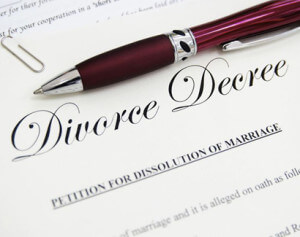 WHAT TO DO BEFORE FILING FOR DIVORCE
It may be tempting to rush out and file the paperwork to start the divorce process, specifically the Summons and Complaint, without taking any precautionary steps.  However, preparing for a divorce can eliminate many issues moving forward, leading to less tension among the parties and a greater possibility of settlement.  It is likely that you and your spouse agree that the marriage is over and may be able to reach a settlement on many issues without needing the intervention of the court.  The more you can decide before filing for divorce, the faster you will conclude the action and move on with your lives.
How much does a divorce cost?  |  Can I get a divorce even if my spouse objects?  |  More FAQs
If the parties cannot reach a resolution on these matters, then the judge will address them during a contested divorce proceeding.
"I will never hesitate to mention your name to anyone that might be looking for a good, down to earth and honest Attorney. Again, THANK YOU for your service and professionalism."
James C. – /
 5 Stars for Law Office of Robert S. Menders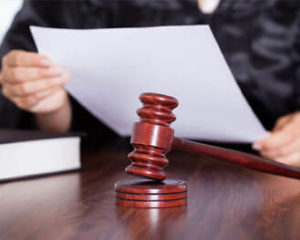 DURING THE DIVORCE PROCEEDINGS
The divorce proceedings may be as easy as the parties agreeing to a separation of all property and a resolution of all issues, which can then be presented to the court for an order of the court making this the Judgment of Divorce that will control going forward. However, if the parties are not in agreement then the divorce action may extend over a longer period of time. In Michigan, there are recommendations that a divorce action not involving children is resolved within nine (9) months and an action where there are children is closed within one year. Keep in mind that the judge will set schedules to meet these goals to the fullest extent possible.
How long will my divorce case last?  |  Can I get an annulment?  |  More FAQs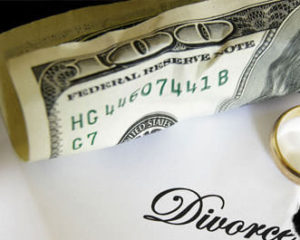 There are two types of divorce typically filed in Michigan
UNCONTESTED

This occurs most frequently where the parties have a fairly short term marriage, no children, and little in the way of joint property or debts to divide. This is the least expensive divorce, and the required wait time by law in this State is 60 days before the case can be finalized. This occurs also where the parties are able to agree regarding most or all matters re property and debt division.

CONTESTED

This occurs where there each side hires an attorney, and is making claims the other party does not agree with, typically ivolving minor children and related issues. Most cass settle through a vatiety of means designed to facilitate resolution of all such matters, including Mediation, Settlement Conference and Binding Arbitration (see infra).
When a breakdown in a marital relationship occurs, and one or both of the spouses decides they want to end the marriage, they typically will seek qualified counsel, who will advise them that Michigan is a "No Fault Divorce Jurisdiction," which basically means that either party can terminate the marriage without cause or the fault of the other party.  Simply put, if any party to a marriage wants out for any reason, the Judge assigned is obligated to grant a Judgment of Divorce.